Countywide Early Dismissal Drill | Tuesday, October 4th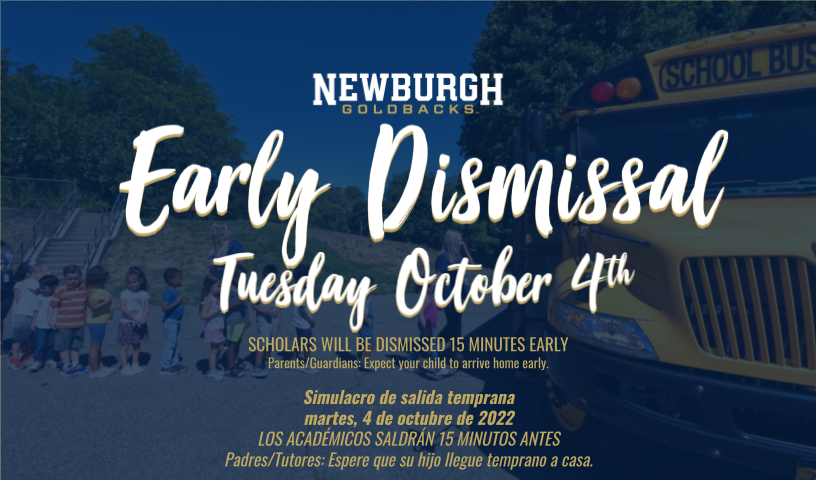 NECSD will be participating in the Orange County-wide Early Dismissal Drill on Tuesday, October 4th, 2022.
SCHOLARS WILL BE DISMISSED 15 MINUTES EARLY.
Parents/Guardians: Expect your child to arrive home early.
_________________________________________
NECSD participará en el simulacro de salida temprana en todo el condado de Orange el martes 4 de octubre de 2022.
LOS ACADÉMICOS SALDRÁN 15 MINUTOS ANTES
Padres/Tutores: Espere que su hijo llegue temprano a casa.
Date: 2022-09-20 09:29:20