LATEST NEWS
The 9 latest news stories are displayed below, you can also visit the
Full News Archives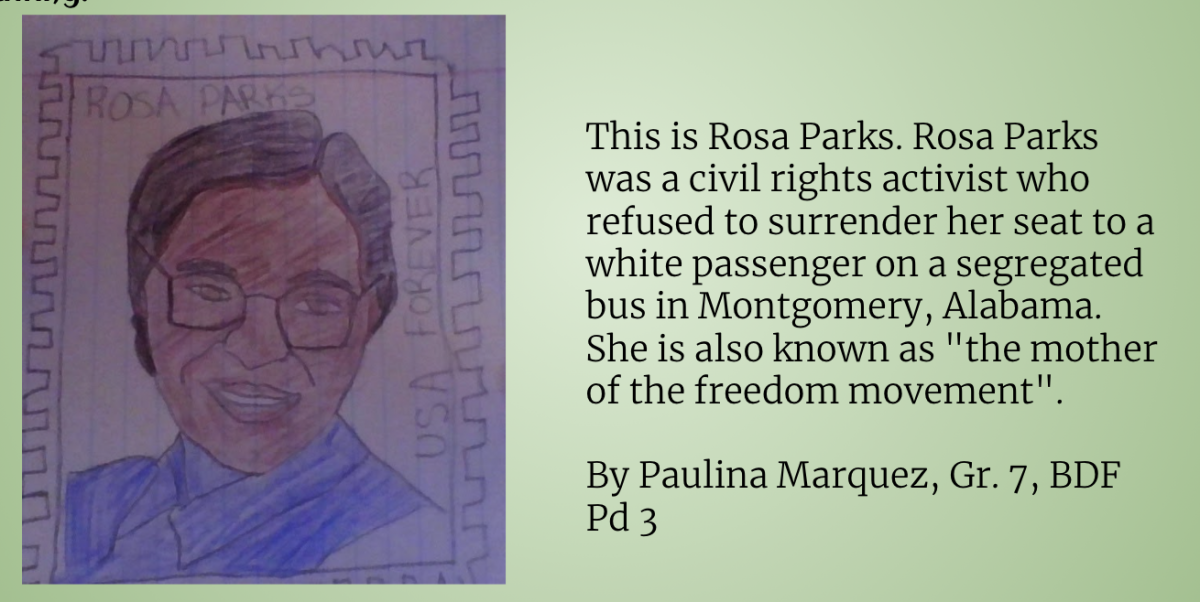 In celebration of Black History Month, 6th-8th Grade artists in Mrs. Mills' art classes at Temple Hill Academy researched a famous African American and created a postage stamp in his or her honor.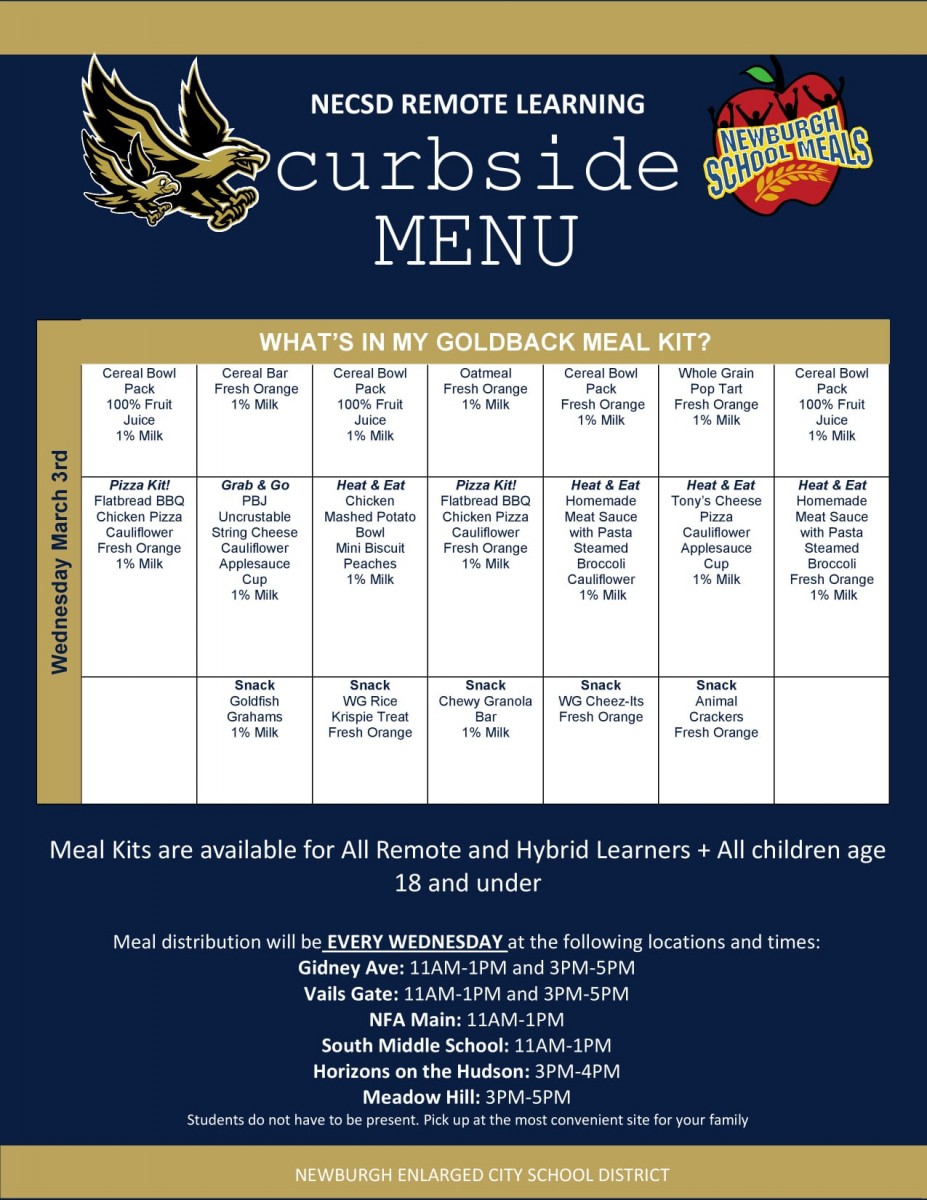 Wednesday is looking like another beautiful day for meal distribution! Please remember to have your trunks empty and open to speed things along. We are looking forward to serving you again this week!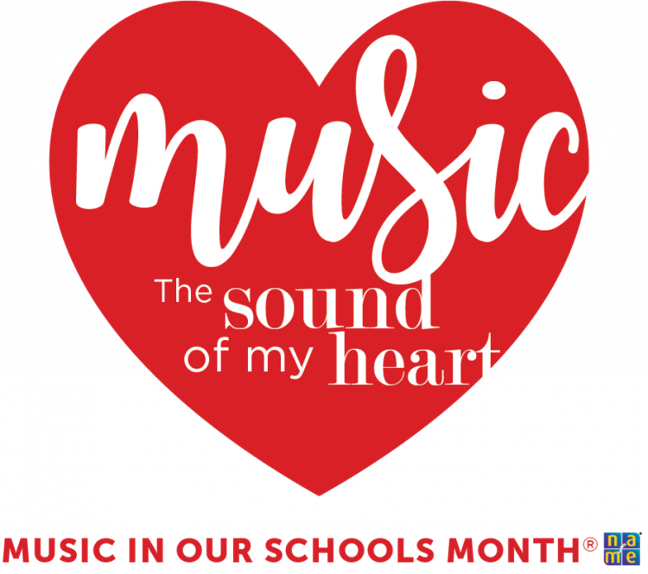 This year's MIOSM theme is "Music: The Sound of My Heart." The impact of music education on the lives of students during this particular school year, unlike any other, is evident.
---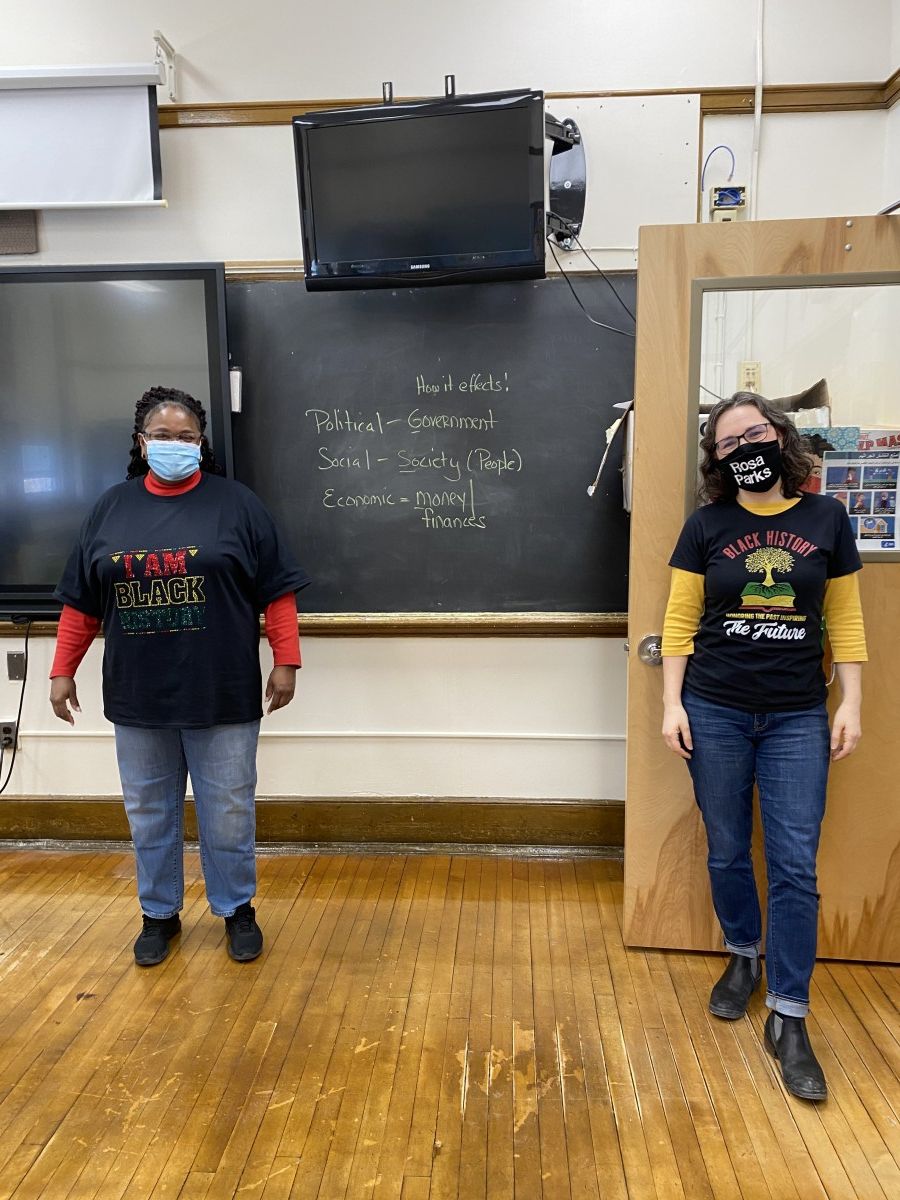 NFA North Campus Celebrated Black History Month throughout the month of February. On the last school day of the month, faculty and staff wore shirts and masks that reflected Black History and pride as a culminating celebration.
Attention Scholars! Do you need academic support? Do you want to learn a new skill or participate in an enrichment activity after school?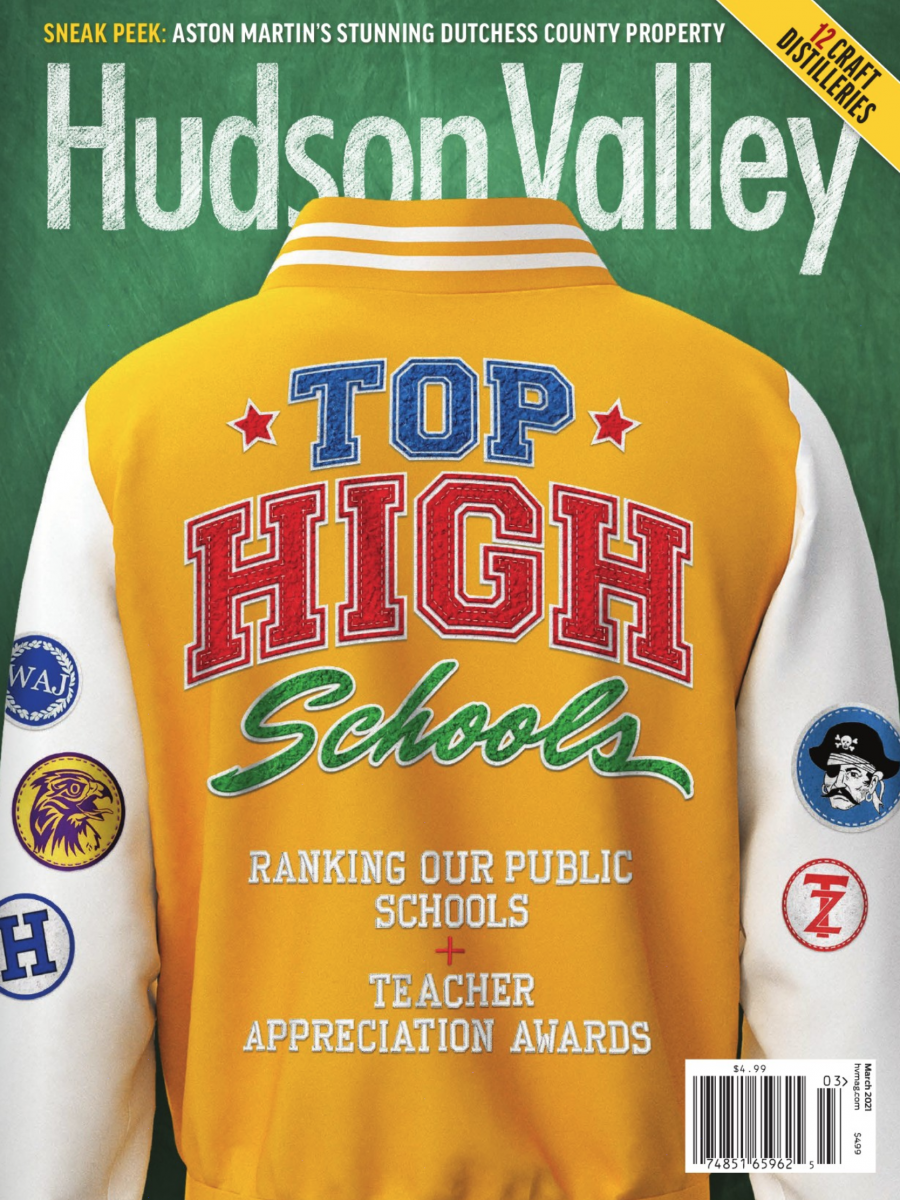 Ms. Sara Andrews and Mrs. Josephine Giglia Byrne were featured in Hudson Valley Magazine's Teacher Appreciation Awards.
---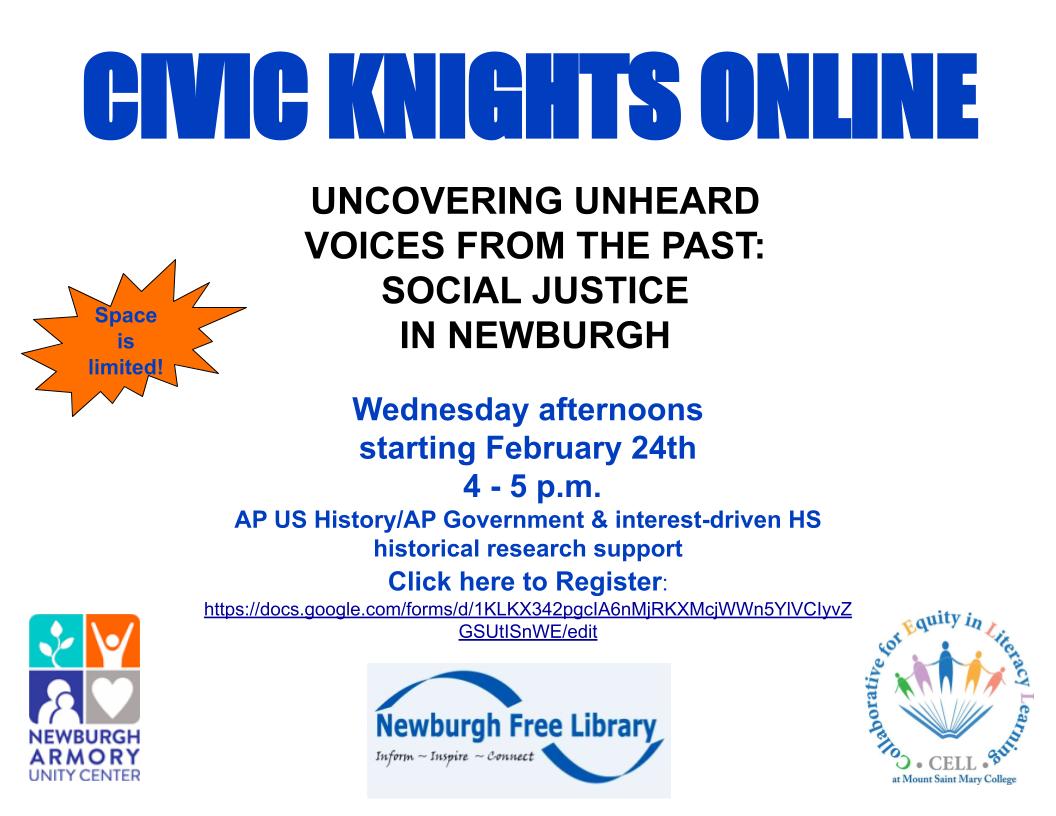 Mount Saint Mary College, the Newburgh Armory Unity Center, and the Newburgh Free Library are hosting Civic Knights Online on Wednesday afternoons beginning February 24, 2021.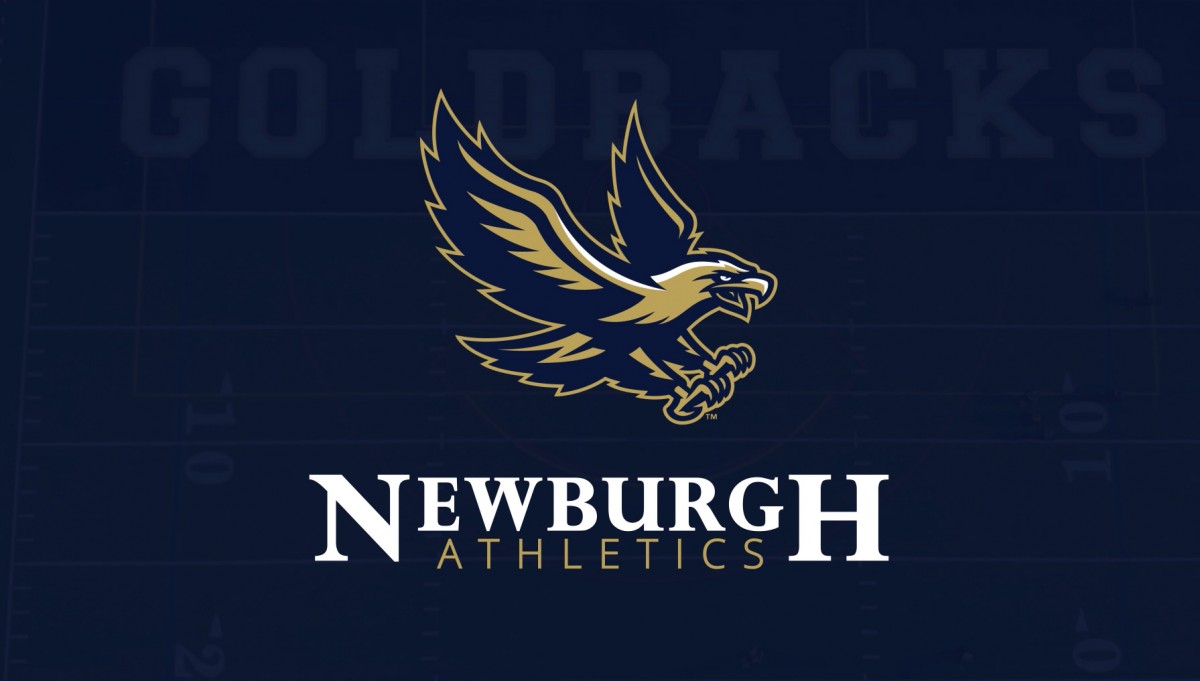 We will be starting all Fall II sports on Monday, March 1st for Varsity and JV sports and Freshmen football. Modified sports will begin on Monday, March 15th.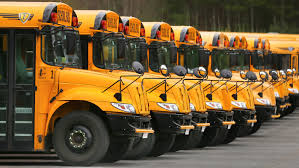 School bus information for hybrid students has been updated. All families should check their scholar's information, so they are prepared for next week.
---
IMPORTANT TOPICS
The information on the page below is from the previous school year and some of it is outdated now. There are still many helpful resources available on the page. For more information about reopening, please visit our Operation ReOpen Website.
Access Virtual Learning Landing Page (This page contains outdated information).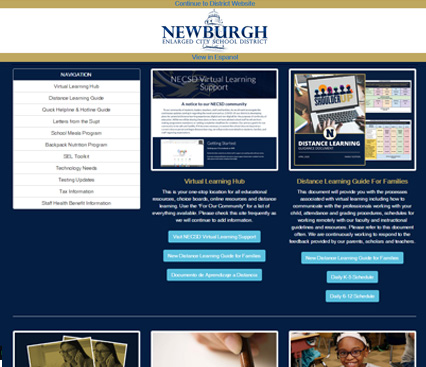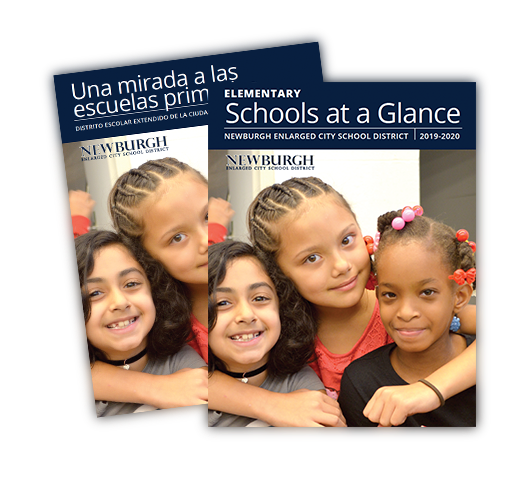 Elementary "Schools at a Glance" Brochures

The Liberty Partnerships Program (LPP) is a collaboration involving SUNY Orange, The Newburgh Enlarged City School District (NFA Main/North High Schools, Heritage/South Middle Schools) and The Boys and Girls Club of Newburgh.
Visit Suny Orange to Learn More
---
UPCOMING EVENTS
For all events visit the
Full District Calendar
---