NOTICE: This post is over 180 days old. This information may be outdated if you're looking for new or upcoming information.
Heritage Middle School
The Heritage Middle School "We Support You" drive is well underway. County Executive Steve Neuhaus, recently deployed, posted a plea for items that were in high demand and the HMS community responded! Students and their families have been collecting and donating numerous much needed items that will be sent overseas to our troops. Boxes of toiletries, baby wipes, snack foods, etc. will soon be shipping out, all thanks to the commitment and generosity of the HMS community!
It is not too late to donate! Many items that are in high demand are baby wipes, sunscreen, hand sanitizer, lip balm and non- perishable snack items. Donations can be left in the HMS lobby or room 104.
(Photo) Team 7B students, from l to r: Angelo Reade, Rowan Hoyt, Megan Evans, Maya Parodo, Luis Tejada, Ralphie Mancinelli, Alex Restuccia
Photo and story provided by Ms. Aileen Finneran-Toback, Lead Science Teacher, HMS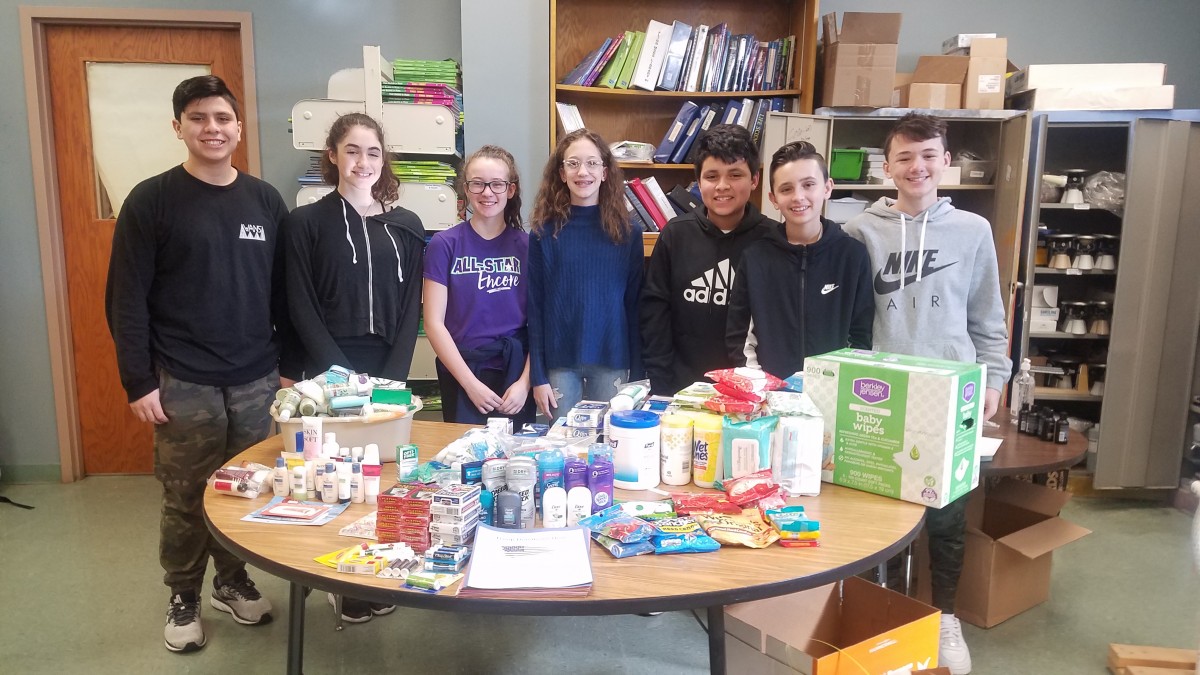 TEACHERS: Are you and your students doing something great? Please contact your Communication Strategist. We'd love to attend or post your pictures and recap to highlight the amazing accomplishments throughout our district! Grades PreK-5 Amanda McDowell (amcdowell@necsd.net) and Grades 6-12 Cassie Sklarz (csklarz@necsd.net).
Date: 2019-03-13 19:39:47