NOTICE: This post is over 180 days old. This information may be outdated if you're looking for new or upcoming information.
South Middle School Celebrates National Pi Day!
South Middle School faculty celebrated National Pi Day!
Pi Day is celebrated on March 14th (3/14) around the world. Pi (Greek letter "π") is the symbol used in mathematics to represent a constant — the ratio of the circumference of a circle to its diameter — which is approximately 3.14159. Pi Day is an annual opportunity for math enthusiasts to recite the infinite digits of Pi, talk to their friends about math, and some celebrate by eating Pie.
Pi has been calculated to over one trillion digits beyond its decimal point. As an irrational and transcendental number, it will continue infinitely without repetition or pattern. While only a handful of digits are needed for typical calculations, Pi's infinite nature makes it a fun challenge to memorize, and to computationally calculate more and more digits.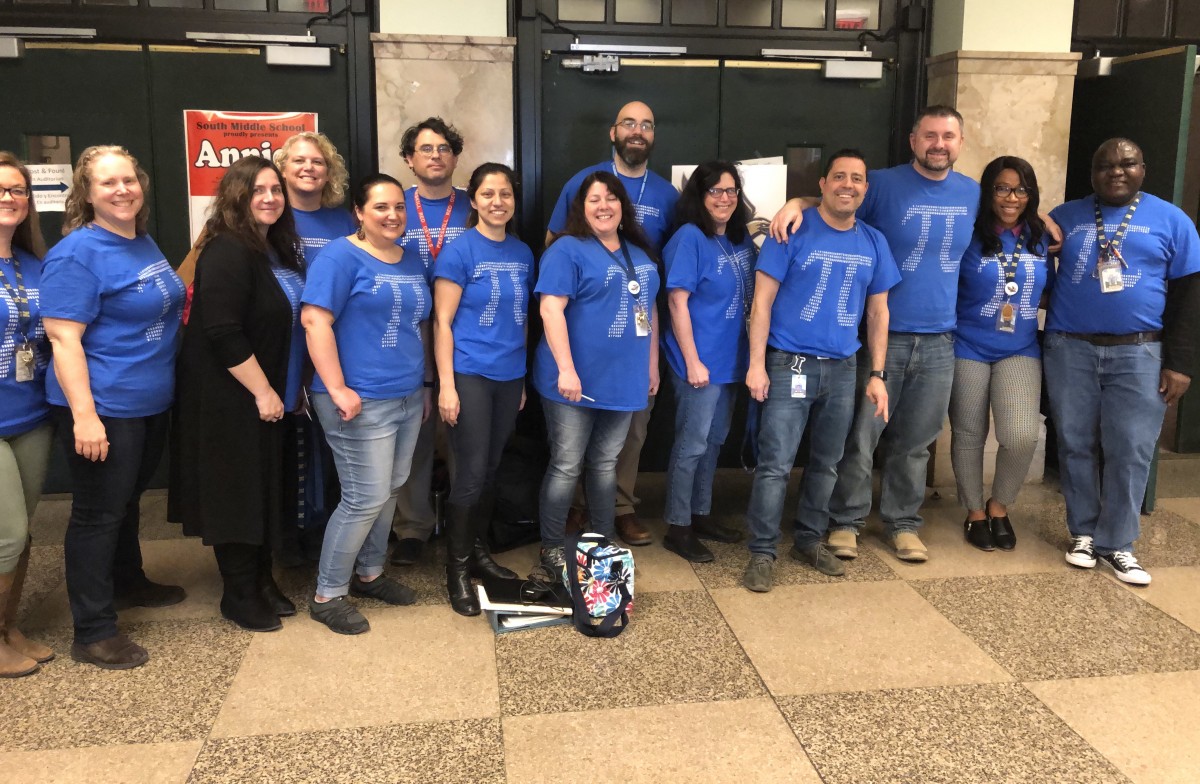 Photo provided by: Ms. Marisol Vazquez
ATTENTION: Are your scholars or colleagues doing something great? Please contact the district Communications Strategist, Cassie Sklarz (csklarz@necsd.net). We'd love to visit your class or event and/or post your pictures and recap to highlight the amazing accomplishments throughout our district!
Date: 2019-03-14 19:03:13