NOTICE: This post is over 180 days old. This information may be outdated if you're looking for new or upcoming information.
NFA Cross Country Team Mentors Lap4Life's Youth Running Program for Second Consecutive Year
The NFA Cross Country Team is mentoring Lap4Life's Youth Running Program for the second consecutive year. The program has been held on Sunday evenings at Chadwick Lake for seven consecutive years and runs for five weeks. The program is facilitated by the Founder of Lap4life, Maddalena Casabianca-Reade, and Lap4life committee members Goncalo Pinhiero and Chris Marino. Coaches Maddalena, Goncalo, and Chris volunteer their time, energy, love for running, and desire to focus on a fit young community to the program. In 2019, over 20 children from ages 5-12 years old registered for the program.
The program focuses on teaching the mechanics of running, introducing cardiovascular exercises, stretching, and endurance when running longer distances. This training is done in a fun, healthy atmosphere. "Having the NFA Cross Country Team mentor the students again this year is such a wonderful addition to our program. They are setting an example of true leadership in our community," Maddalena Casabianca-Reade.
The program is a way for the Cross Country Team to get involved in community service while teaching the youth about a sport they feel passion toward - running! The foundation strives to bring the greater Newburgh community together. By working with the NECSD school district teachers, coaches, students and families, Lap4life is embodying the 2018-2019 district mantra of "WE ARE One." "Having the Youth volunteer for a local community cause is heartwarming. Lap4life is proud to uphold the Goldback Standard by affording its youth this phenomenal experience. If students have the opportunity to volunteer and give back, they will grow into adults who will do the same," Maddalena Casabianca-Reade.
Family members are encouraged to join in on the workout. The coaches feel children will exercise more if the family joins in. Running is the basis for most sports and it is an exercise you can do anywhere. It is important to instill a healthy lifestyle at a young age and that is what this program strives to do. All funds raised are directly donated to the Lap4life foundation. Register at the Town of Newburgh Recreation Department.
The NFA Cross Country team is coached by Heritage Middle School teacher, Mr. Chris Marino. Mr. Goncalo Pinhiero is a teacher at South Middle School.
More about Lap4Life:
Lap4Life is a non-profit organization focusing on Desmoid Tumor research and Organ Donation. Lap4Life was started out of a sister's love for her brother. Founder, Maddalena Casabianca-Reade started the foundation as a way to do something to support her brother, Dr. Angelo Casabianca who was battling a rare tumor, a Desmoid tumor from the age of 30. Angelo proudly walked in the first Lap4Life event in June 2009. He lost his battle six months later at the age of 39. The Lap4Life event continues in his memory the third Saturday of each June at Chadwick Lake Park, in Newburgh, NY.
There is a desperate need for continued research into the biology and treatment of Desmoid Tumors. Organ donation requires continued research to find new ways to improve outcomes for recipients, and just as importantly needs more awareness for potential donor registration, especially here in the Hudson Valley.
Please join the Lap4Life Foundation at the 11th Annual Lap4Life Run / Walk on Saturday, June 15, 2019 in memory of Dr. Angelo Casabianca. It will be held at Chadwick Lake, in Newburgh, NY. All proceeds from the event will benefit the Desmoid Tumor Research Foundation and the New York Organ Donor Network.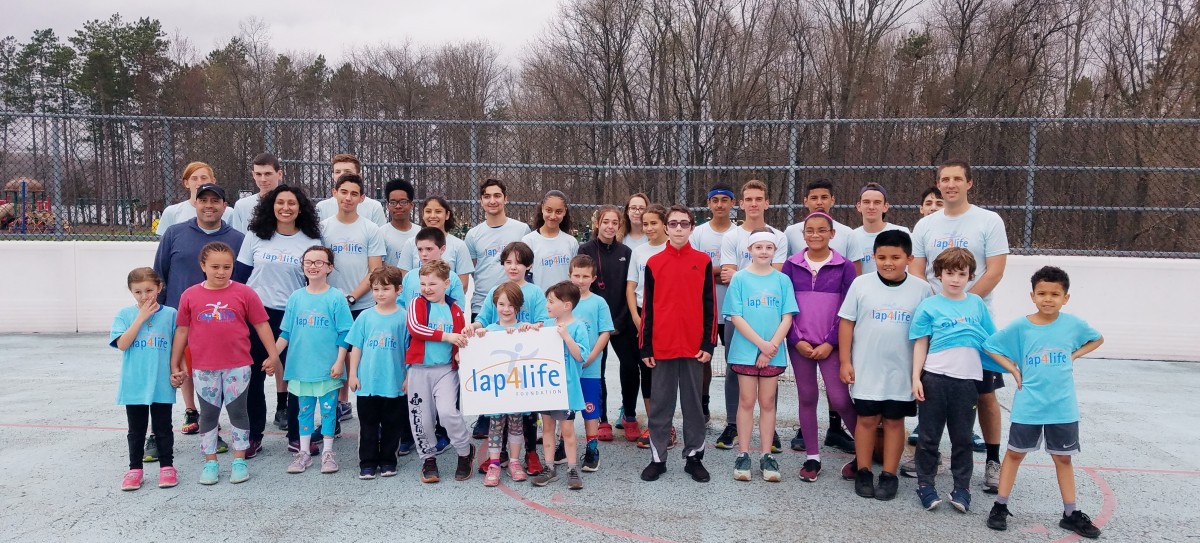 ATTENTION: Are your scholars or colleagues doing something great? Please contact the district Communications Strategist, Cassie Sklarz (csklarz@necsd.net). We'd love to visit your class or event and/or post your pictures and recap to highlight the amazing accomplishments throughout our district!
Date: 2019-05-16 14:30:21