NOTICE: This post is over 180 days old. This information may be outdated if you're looking for new or upcoming information.
NFA Main Scholar to Complete Prestigious Summer Internship to Analyze NASA Data
Zakiya Helm, an 11th grade student from Newburgh Free Academy Main Campus has been selected for the prestigious Student Enhancement in Earth and Space Science (SEES) summer internship that will be held at The University of Texas at Austin's Center for Space Research. Students will work with scientists and engineers to conduct authentic research from data received from NASA's earth observing satellites as well as designing Mars habitats, Lunar Exploration, and analysis of images from the International Space Station. This nationally competitive program, sponsored by NASA's Texas Space Grant Consortium, selects students who will increase their knowledge of science, technology, engineering, and math through earth and space education.
This nationally competitive, educational training for students is sponsored by NASA's Texas Space Grant Consortium in collaboration with The University of Texas Center for Space Research and the National Aeronautics and Space Administration. Zakiya was one of 50 students selected out of 600 applicants.
Zakiya will be staying on campus and have the opportunity to work side by side with NASA mentor. She will participate in different activities, including iFly to simulate flying with a suit. Zakiya will get to select additional project choices that will allow for deeper exploration into a topic that she is most interested in.
The project that Zakiya is most interested in is mission design. One that caught her attention was creating a mission to go to Mars. "There are so many details in planning a Mars expedition. NASA already has the technology to get there, but there are so many variables to make the mission a success." She continued to describe in detail.
"I really want to study Astronomy and Physics in the future, so when I found out about this internship I knew it was perfect for me." Zakiya said while describing her future plans.
"The reason why this internship is perfect is that it's what I want to do when I'm older. I want to make sure that whatever university I go to I have available research opportunities. I know I want to do research, specifically in astrophysics - like studying massive black holes and blazars. I'm not exactly sure if I will want to go into observational and theoretical astronomy, but I know that I want to go into that field." The 11th grader seems to have many big plans for the future.
Zakiya previously attended GAMS, Heritage Middle School, and currently attends NFA Main Campus. Aside from her interest in science, Zakiya plays the oboe and piano. Starting at the age of 3, she now dances competitively through Newburgh Performing Arts Academy (NPAA) Senior Ensemble. She is the co-president of the Math Team, president of the Astronomy Club, and is the secretary of the NFA Debate Team. On top of all that, Zakiya is a member of the Science, Italian, and National Honor Societies, and anticipates earning the Gold Award through the Girl Scouts of America.
Zakiya credits her parents for their endless support, "My Dad has been a really big supporter – we've worked together a lot to cultivate what I want to do in the future. He made me think about what I wanted to do over the summer, and last year, I went to Yale as part of Yale's Young Global Scholars. Over two weeks, I went to different lectures and seminars that focused on STEM. When I was there, I realized that physics was too amazing for me not to learn more. Although I love science, it has always been my math teachers, who have seen my love for STEM and learning, who have really pushed me academically. My parents and teachers really guided me and helped me feel more confident." Zakiya will continue that love of learning while she works side by side with her NASA Mentor in July.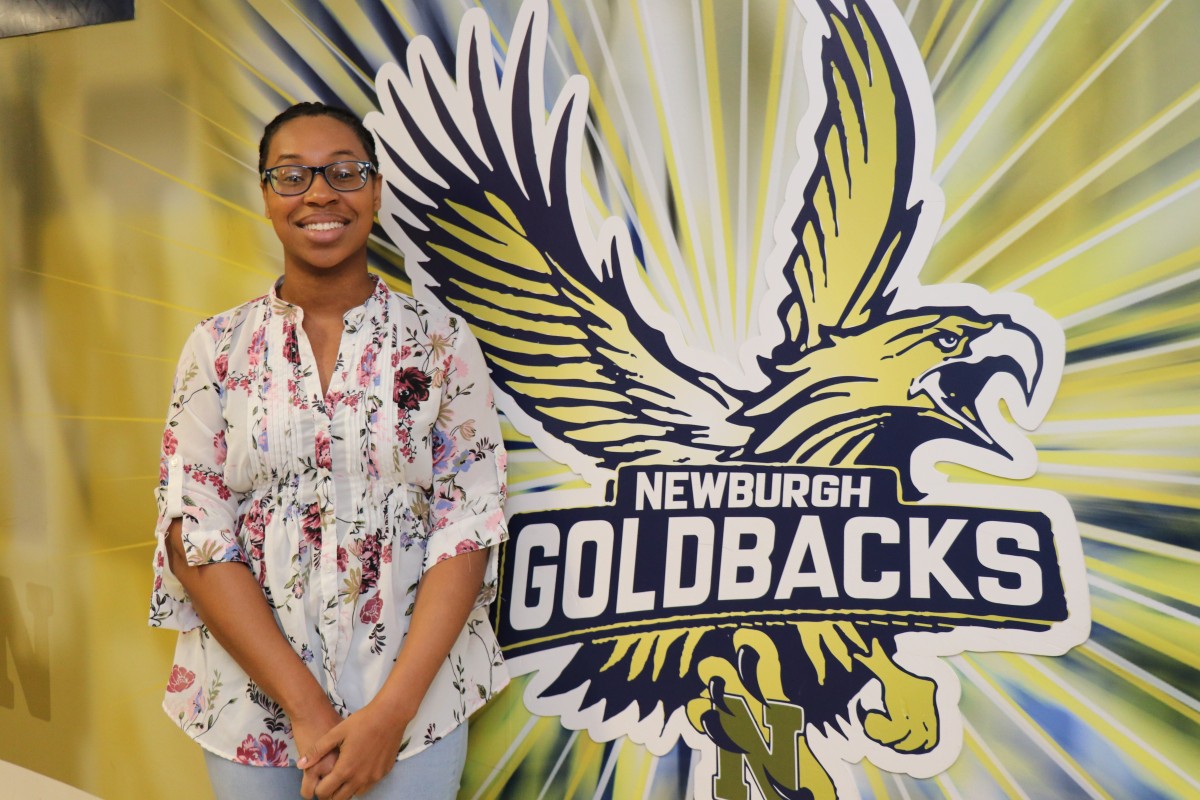 ATTENTION: Are your scholars or colleagues doing something great? Please contact the district Communications Team at communications@necsd.net. We'd love to visit your class or event and/or post your pictures and recap to highlight the amazing accomplishments throughout our district!
Date: 2019-06-03 05:19:31 AM