NOTICE: This post is over 180 days old. This information may be outdated if you're looking for new or upcoming information.
Five NFA Girls Varsity Indoor Track Athletes Headed to States
NFA Girls Varsity Indoor Track Team is headed to the New York State Championship meet. Five athletes will be competing in a series of events.
Nancy Johnson will be competing in the 55 meter dash.
Amilia Wise-Sweat will be competing in the 1000 meter.
Sania Kuylen will be competing in the 300 meter dash.
And our 4x200 meter relay team will be competing with:
Sania Kuylen, Amilia Wise-Sweat, Taylor Walters, Nancy Johnson, and Alexis King.
The NFA Girls Indoor Track team is coached by Coach Kathi Workman.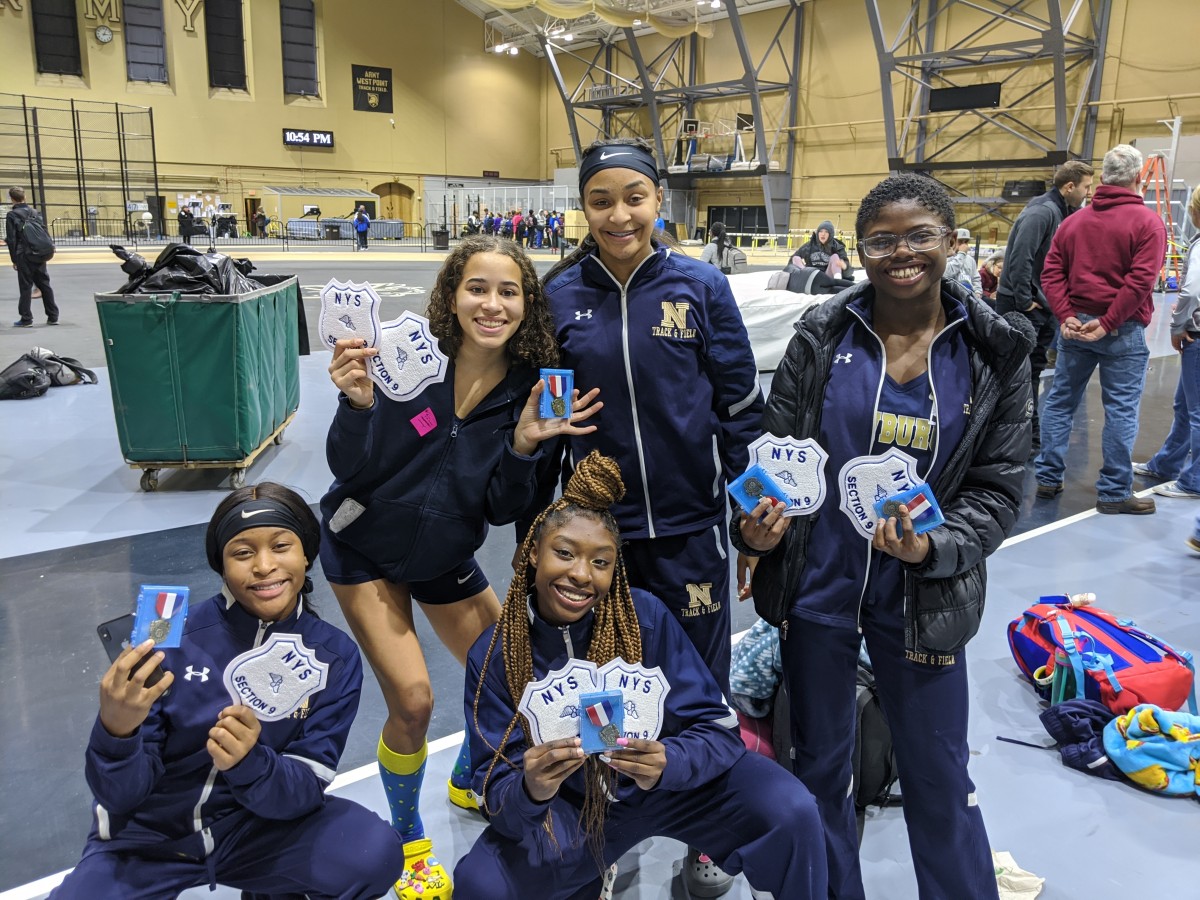 TEACHERS: Are you and your students doing something great? Please contact your Communication Strategist. We'd love to attend or post your pictures and recap to highlight the amazing accomplishments throughout our district! Grades PreK-5 Amanda McDowell (amcdowell@necsd.net) and Grades 6-12 Cassie Sklarz (csklarz@necsd.net).
Date: 2020-03-02 14:02:44