Introducing the Virtual Family University Website
Family University aspires to offer our Newburgh families tools and strategies that promote the healthy development of their children beyond the classroom.
https://sites.google.com/necsd.net/virtualfam-u/home
TEACHERS: Are you and your students doing something great? Please contact your Communication Strategist. We'd love to attend or post your pictures and recap to highlight the amazing accomplishments throughout our district! Grades PreK-5 Amanda McDowell (amcdowell@necsd.net) and Grades 6-12 Cassie Sklarz (csklarz@necsd.net).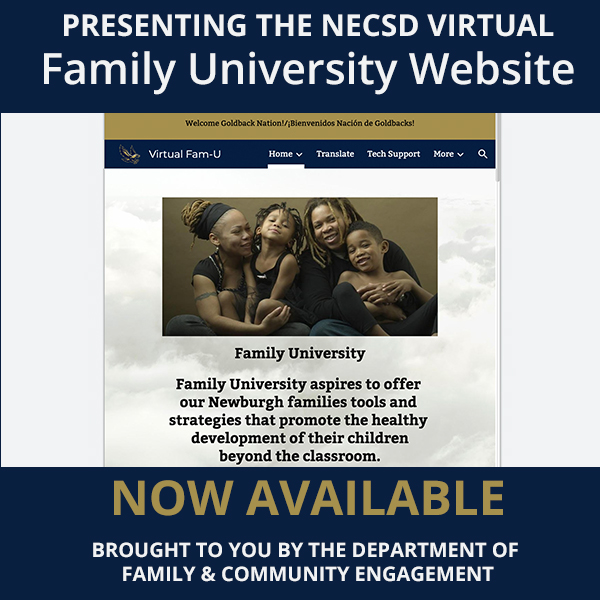 Date: 2020-07-29 16:14:54