Inauguration Day 2021: the 59th Presidential Inauguration
Inauguration Day marks the peaceful transfer of power from the newly elected President of the United states and the previous President. Discovery Education has compiled useful resources and an activity Channel for this historical event. All students and teachers have access to Discovery Education on their Launchpad. Make sure you are logged in to access these resources: A Virtual Field Trip: "I Do Solemnly Swear"
Inaugural Channel (this Channel can be adjusted by grade bands K-5, 6-8 or 9-12).
Possible guiding questions for the young person:
What is it like at a Presidential Inauguration?

Why do we have inaugurations?

Why do they happen on January 20?

Why is the inauguration held at the Capitol?

What is it like to move into the White House
For more than 230 years, Inauguration Day has been an important celebration for our democracy. However, this is not the first time there has been turmoil following an election. The district subscribes to Newsela; make sure you and your scholars are logged into Newsela to access: The U.S. has Survived Contested Elections Before This opinion article was written in October, but provides some background history on several other contested elections and outcomes in our history.
Due to the Covid19 pandemic the inaugural events and additional programming will be shared virtually and live-streamed. Inaugural activities are planned to begin at approximately 9am tomorrow morning and will be viewable on all major news stations as well as on Youtube. As another option for those interested, there is a pre-inaugural children's program viewable on Youtube: Inaugural Celebration for Young Americans.
If scholars are curious about conflicting stories of the 2020 Election and the 2021 Inaugural Ceremony, there are robust tools to use with them in the Discovery Channels (also adjustable by grade band). The channel linked here is not a "one and done" activity, but rather vetted materials and strategies for teaching media literacy and critical thinking. Again, ensure that you and your scholars are logged into Discovery Education for access: Common Sense Education: News & Media Literacy
Additional resources have been provided by Ulster BOCES and can be found here.
Inauguration Resources
Specific for 2021
General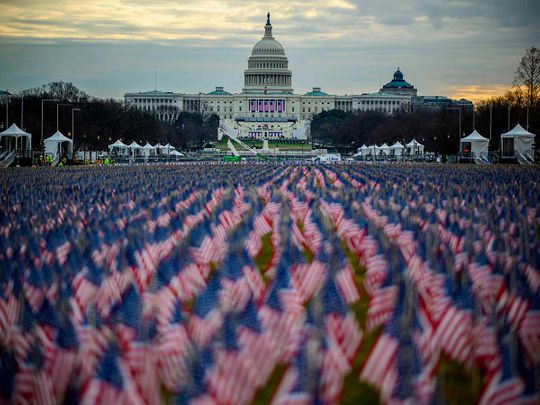 ATTENTION: Are your scholars or colleagues doing something great? Please contact the district Communications Strategist, Cassie Sklarz (csklarz@necsd.net). We'd love to visit your class or event and/or post your pictures and recap to highlight the amazing accomplishments throughout our district!
Date: 2021-01-20 21:42:05