Attention: FOSTERTOWN Families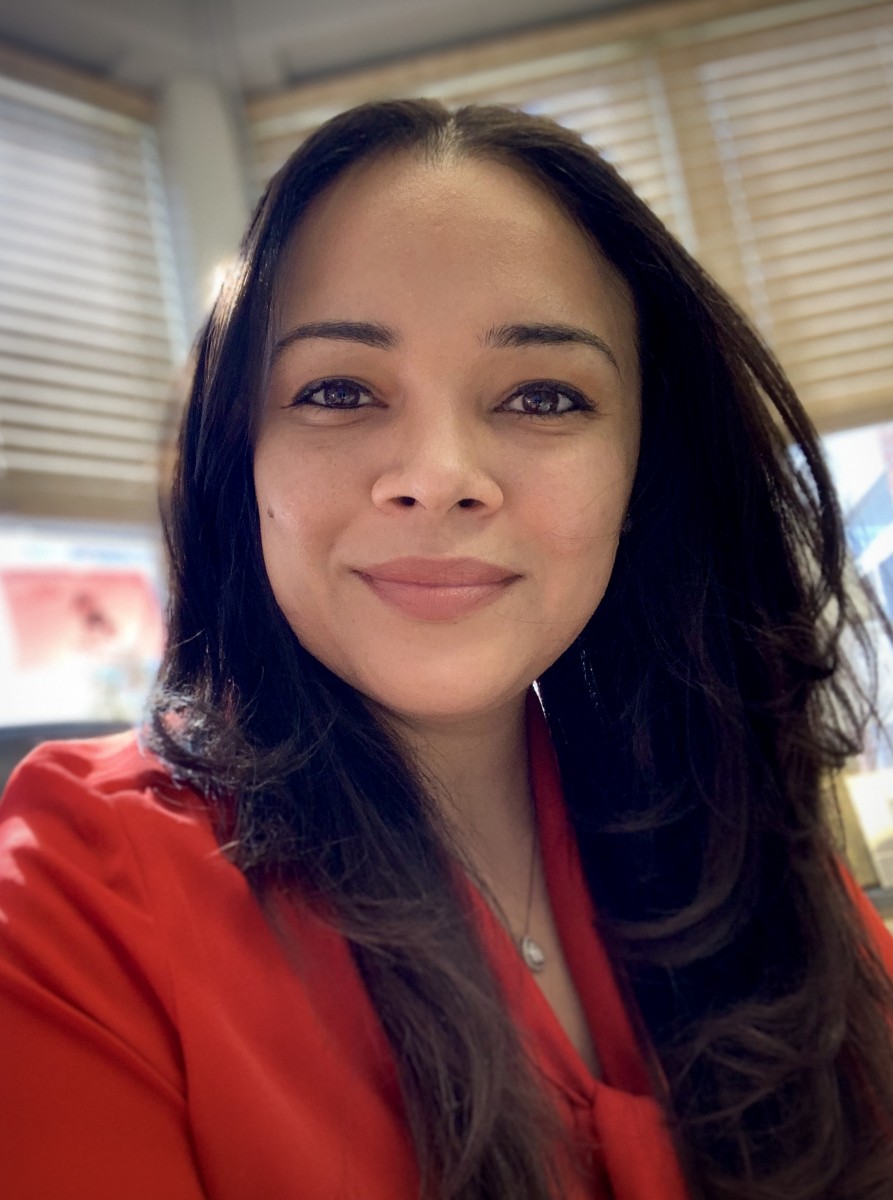 September 12, 2022
Dear Fostertown Families,
The first week of the 2022-'23 school year may have started with rain and not so great weather, but our students, families, and staff brought their own shine and warm welcoming to what will be an amazing school year! The first days of school are like no other. Excitement and cheer filled the hallways and although some of our new kindergarten leaders may have felt shy or timid at first, by the end of the week, we were back into the swing of things– getting to know each other, engaged and learning.
I am privileged to have been accepted and supported by the Fostertown school community as I continue my second year as principal of the school building. I also have the privilege of introducing Mr. Dan Svarczkopf as our new Assistant Principal. Fostertown ETC Magnet School is a special place in the Newburgh Enlarged City School District. Mr. Svarczkopf and I are astounded and uplifted each day by the compassionate, dedicated teachers, families and students we have. As a school community, I whole-heartedly believe we exemplify Upward & Together.
We are excited to partner with our families again this school year, and to create new partnerships with families just starting with us at Fostertown. PTC is hosting our Welcome Back BBQ on Thursday, September 15 from 5:30pm - 7:30 pm (please see flyers for RSVP information) and Our first Back to School Open House will be on Wednesday, September 21 (scheduled sessions will be posted and backpacked home).
Additionally, please review the following reminders:
Our school day is 9:15 AM - 4:00 PM.
As bus schedules normalize, we thank you for your continued patience as we safely get students on the bus and dismissed promptly.

Please know that transportation is actively working with our bus companies to ensure our buses run smoothly and timely.

Drop offs begin at 9:05 am

.

Students dropped off after 9:25 am must be brought to the front entrance. A late pass will be issued after 9:30 am

Students begin to be released for pickups at approximately 3:50 pm.

Please be sure to have a photo government issued identification when picking up your child or your walker tag (please have visible when checking in and adhere the smaller tag to your child's bookbag).

If you are picking up your child and ARE NOT an every day pick please complete the

dismissal change form

found on our school website

no later than 2:00 pm

.

For further guidance regarding Drop off and Pickup please refer to the

Fostertown Walkers Guiding Document

.

.
Best,
Mrs. Mojica, Principal

_________________________________________________________________________________________________________________________________________
Fostertown ETC Magnet School ▪ 364 Fostertown Road ▪ Newburgh, NY 12550 ▪ (845) 568.6425 ▪ www.fostertown.newburghschools.org
---
12 de septiembre, 2022
Estimadas Familias de Fostertown,
La primera semana de año escolar 2022-2023 habrá comenzado con lluvia, pero nuestros estudiantes, nuestras familias y nuestro personal trajo su propia bienvenida cálida y brillante a lo que va a ser un año escolar espectacular! Los primeros días de la escuela son como ningún otro. Emoción y alegría llenaron los pasillos y aunque algunos de nuestros nuevos líderes de kindergarten se hayan sentido tímidos al principio, para el fin de la semana, estábamos en lo nuestro- conociéndonos, enfocados y aprendiendo.
Estoy privilegiada al haber sido escogida y apoyada por la comunidad de la escuela Fostertown al continuar mi segundo año como principal de la escuela. También tengo el privilegio de introducir al Sr. Mr. Dan Svarczkopf como nuestro nuevo asistente principal. La escuela Fostertown es un lugar especial en el distrito extendido de la ciudad de Newburgh. El Sr. Svarczkopf y yo estamos asombrados y levantados cada día por los maestros, las familias y los estudiantes compasivos y dedicados que tenemos. Como una comunidad escolar, yo creo con todo mi corazón que ejemplificamos Upward & Together (hacia arriba juntos).
Estamos emocionados de asociarnos con nuestras familias de nuevo este año escolar, y para crear nuevas asociaciones con las familias comenzando con nosotros en Fostertown. El club de padres y maestros (PTC) está hospedando una barbacoa de bienvenida el jueves, 15 de septiembre de 5:30pm - 7:30pm (favor de ver la hoja de información enviadas a casa para reservación) y nuestra primera Casa Abierta de regreso a la escuela será el miércoles, 21 de septiembre (habrán sesiones disponibles al igual que se enviará más información a las casas).
Adicionalmente, por favor de revisar los siguientes recordatorios:
Nuestro horario escolar es de 9:15 AM - 4:00 PM.
Al normalizarse las rutas de los autobuses, les queremos dar las gracias por su continua paciencia al montar los estudiantes seguramente en los autobuses y despedimos a tiempo.

Favor de tener en mente que el departamento de transportación está trabajando activamente con nuestras compañías de autobuses para asegurarse de que nuestros autobuses corran sin problemas y a tiempo.

La llegada de estudiantes comienza a las 9:05 am

.

Los estudiantes que son dejados después de las 9:25am deben ser llevados a la entrada principal de al frente. Se le dará un pase de tardanza después de las 9:30 am

Los estudiantes que son recogidos comienzan a salir aproximadamente a las 3:50 pm.

Favor asegurarse de tener una identificación con foto emitida por el gobierno cuando venga a recoger a su hijo(a) o la tarjeta con el número en su retrovisor (por favor de tenerla visible cuando llegue y adhiera la tarjeta pequeña a la mochila de su hijo/a).

Si va a recoger a su hijo(a) y NO ES recogido diariamente, por favor de llenar la

hoja de cambio de despedida

, la cual puede encontrar en la página web de nuestra escuela,

lo más tardar a las 2:00 pm

.

Para más información sobre la recogida o llegada de los estudiantes por favor referirse a la guía adjunta

aquí

.
Atentamente,
Sra. Mojica, Principal
_____________________________________________________________________________________________________
Fostertown ETC Magnet School ▪ 364 Fostertown Road ▪ Newburgh, NY 12550 ▪ (845) 568.6425 ▪ www.fostertown.newburghschools.org
ATTENTION: Are your scholars or colleagues doing something great? Please contact the district Communications Team at communications@necsd.net. We'd love to visit your class or event and/or post your pictures and recap to highlight the amazing accomplishments throughout our district!
Date: 2022-09-14 04:17:33 AM