HOH Welcomes Alumnus/Local Business Owner & NASA Engineer!
HOH Welcomes Alumnus/Local Business Owner & NASA Engineer!
On October 4 and November 7, HOH 5th graders and their Spanish teacher, Ms. Bravo, welcomed Efrain Acosta, a local business owner and barber, and Zaida Hernandez, a NASA thermal engineer, into our school.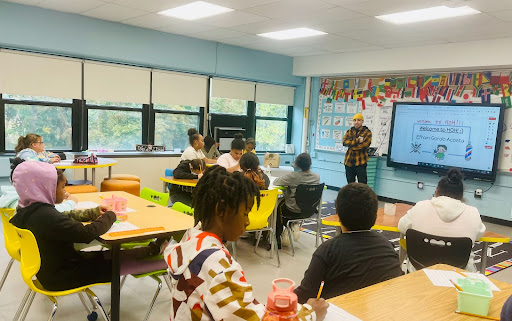 Efrain 'Gordo' Acosta, owner of Casa De Fxdes Barbershop, is an HOH alumni who grew up in the City of Newburgh. HOH scholars connected with Efrain as he shared his experiences as a former student of the Newburgh School District and described his journey to becoming a barber, business owner, and an active member of our community. Efrain has previously worked with NFA's Barbering Program and has a passion for helping students that are in the space where he once was. He encouraged students to work hard to achieve their goals and is eager to continue volunteering at HOH this school year.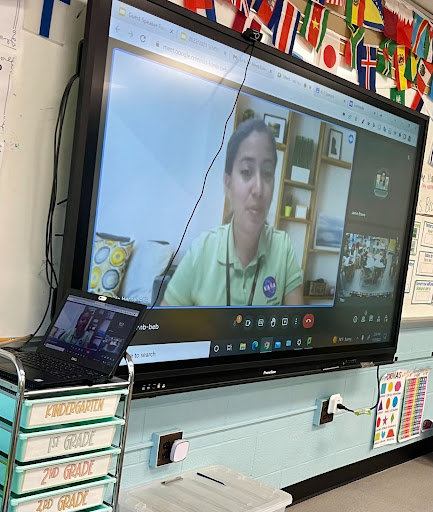 Zaida Hernandez, a NASA Thermal Engineer from Texas, virtually met and spoke with HOH scholars as well. Zaida is currently working with her thermal design team at the NASA Johnson Space Center in Houston. They are working on the Artemis project, whose goal is to land the first woman and the next man on the moon in 2024. With her team, Zaida is involved in the development of a lunar rover and the design of the thermal control system! She even played a role in the recent Artemis 1 launch on November 16. During the meet and greet, Zaida explained how she became an engineer and what each work day consists of. She encouraged students to chase their dreams and believe in themselves.
More information about the Artemis launch can be found here: Artemis 1 Launch
More information about Zaida's work with NASA can be found here:
Zaida Hernandez, NASA Thermal Engineer
Story and photos submitted by Janie Bravo
ATTENTION: Are your scholars or colleagues doing something great? Please contact the district Communications Team at communications@necsd.net. We'd love to visit your class or event and/or post your pictures and recap to highlight the amazing accomplishments throughout our district!
Date: 2022-11-18 02:30:46 AM