Learn How You Can Get High-Speed Internet Service with the Affordable Connectivity Program
The Affordable Connectivity Program is a federal program that support internet connectivity for families in the United States.
If families qualify they may receive discounts of up to $30 off high-speed internet service from participating local providers in their communities.
Here are ways to obtain more information about the Affordable Connectivity Program, providers in your area, and to see if you qualify:
CALL:
(877) 384-2575
LINK: CLICK HERE TO LEARN HOW TO APPLY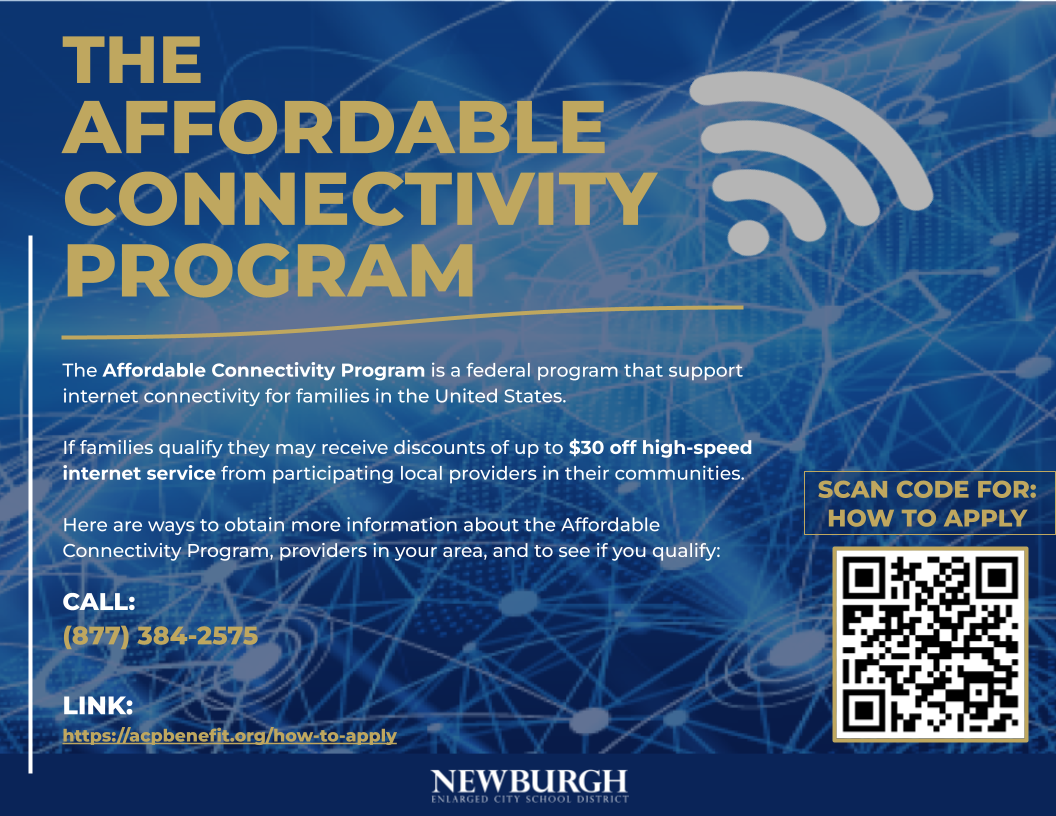 ---
El Programa de Descuentos Para Internet (Affordable Connectivity Program, ACP, por sus siglas en inglés) es un programa de asistencia de la FCC que ayuda a asegurar que los hogares puedan pagar por los servicios de internet de banda ancha que necesitan para su trabajo, la escuela, los servicios de salud y mucho más.
Si las familias califican, pueden recibir descuentos de hasta $30 en el servicio de Internet de alta velocidad de proveedores locales participantes en sus comunidades.
Estas son formas de obtener más información sobre el Programa de Descuentos Para Internet, los proveedores en su área y para ver si califica:
LLAMADA:
(877) 384-2575
ENLACE:
https://www.fcc.gov/programa-de-descuentos-para-internet-acp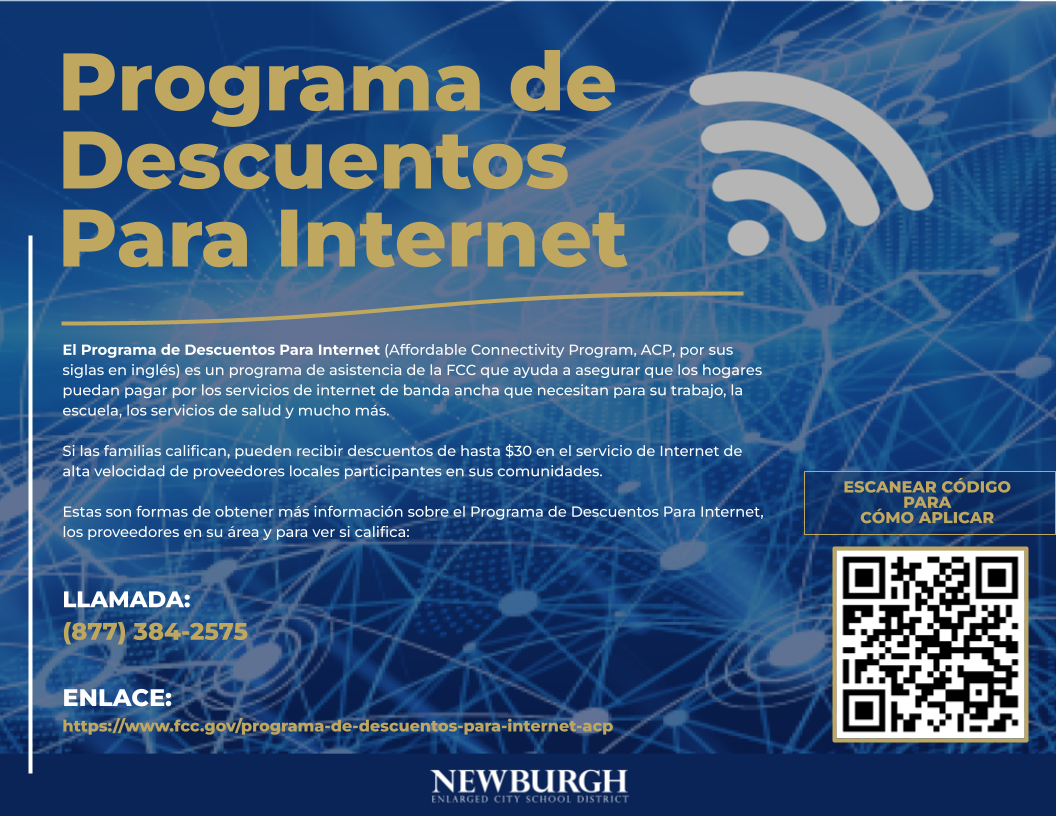 ATTENTION: Are your scholars or colleagues doing something great? Please contact the district Communications Team at communications@necsd.net. We'd love to visit your class or event and/or post your pictures and recap to highlight the amazing accomplishments throughout our district!
Date: 2023-09-08 07:24:18 AM